About Us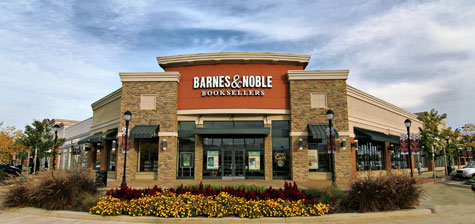 The Promenade Shops at Saucon Valley, the region's first and only Lifestyle Center, is gently nestled at the base of South Mountain on Center Valley Parkway between Allentown and Bethlehem, PA, near Route 378. This convenient location is close to where Interstate 78, Route 309 and Route 145 converge. Click here for directions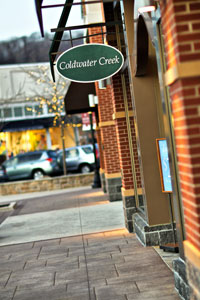 The Promenade Shops at Saucon Valley measures 475,000 square feet and features a unique blend of favorite fashion stores, one-of-a-kind boutiques, and a great selection of restaurants in an outdoor setting. The merchant mix includes L.L.Bean, The Fresh Market, Barnes & Noble, Old Navy, Brooks Brothers, Banana Republic, Lucky Brand Jeans, Starbucks, Shula's Steak House, Melt, and Carmike Cinemas Promenade 16 + IMAX movie theater - just to name a few. Click here to browse the store directory.
The Promenade Shops at Saucon Valley was developed and is leased by Poag & McEwen Lifestyle Centers, LLC, a growing company and industry leader in the Lifestyle Center concept. In fact, Poag & McEwen coined the term "Lifestyle Center" nearly two decades ago to describe their vision of developing a distinctive shopping experience like no other. This concept was designed specifically to complement today's contemporary lifestyles. Unlike enclosed malls and neighborhood shopping centers, Lifestyle Centers feature up-close parking as well as parking around the perimeter of the center.
The Promenade Shops at Saucon Valley boasts a bustling Main Street reminiscent of down-town-style shopping of yesteryear. But first and foremost, the shopping experience is about the stores. Outstanding leasing professionals meet with hundreds of potential retailers in order to find those most befitting a Poag & McEwen Lifestyle Center. Similarly, Poag & McEwen Development understands that Lifestyle Centers appeal to people who want more fresh air in their lives and the choice of having a serene, hassle-free shopping experience. The Promenade Shops at Saucon Valley was designed with that in mind.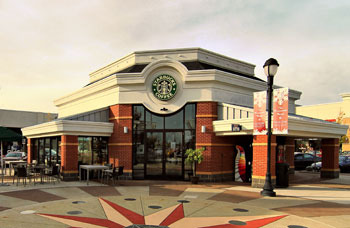 A beautifully appointed sidewalk "promenade" complete with old-fashioned street lamps and cozy seating areas connects the stores to provide a perfect place for strolling, dining and shopping in one of the Valley's most picturesque settings. The difference most people notice when they first see the site is the way Poag & McEwen has integrated The Promenade Shops at Saucon Valley into the environment. Sparkling water features, a Town Square area to use as a place to relax and take-in the surroundings, and stunning store fronts that harmonize with the entire concept are all part of the grand plan.
Poag & McEwen is confident that you will enjoy this new way of shopping and takes great pride in bringing you exceptional stores that are new to the area along with many familiar favorites. We invite you to continue to explore this web-site for our most up-to-date store listings and hope you will visit soon!
Services
Click here to find out more details about our services.
Partners
Click here for more details about our partners.